You already know that you should eat better and move more. It's the "how" part of the equation that continues to elude you…

Creating a healthier lifestyle shouldn't be such a gigantic mystery. And it shouldn't be so frustrating either! If you're sick of hearing the same impractical "just chop 16 lbs of vegetables in one day and you'll be fine" advice then this retreat is right for you!

Come catch your breath for a couple of days while hanging with a bunch of other badass women who face the same challenges. Jill Ginsberg and Stephanie Policar, wellness experts and busy badasses themselves, will be sharing their best wellness hacks for the chronically time-starved.
The weekend will include lots of fun hands-on demos so you can put your new knowledge to work right away! On Sunday, head home with a whole arsenal of practical, healthy survival skills that are so simple—you'll actually want to apply them.

Between all that relaxing, beach-combing, hiking, wine tasting and hot tubbing, you'll also learn how to:

Tone up and get back in shape in less than 10 minutes a day without going to the gym or crying.
Make healthy breakfasts, lunches and snacks that are a total cinch.
Prepare delicious, fast, seasonal recipes (forget trying to be Pinterest-perfect).
Make a healthy dinner plan for the entire week in less than 5 minutes and go home with more than a month's worth of meal ideas.
Build a campfire in under 2 minutes—a mandatory skill for all badasses.
Incorporate mindfulness into your daily routine so you stay sane.
Reclaim your time and make space for what really matters.
PLUS you'll find a brand new community of support!

Every REC Retreat is ALL-INCLUSIVE:
delicious, catered meals, snacks and happy hours
two nights deluxe accommodations at REC Retreats
materials, instruction and access to specialized equipment
dinner at the historic Beach Store Cafe
wine tasting
chair massage
Stephanie Policar is a Certified Health Coach who helps busy families figure out how to make great tasting, allergy-friendly food. She received her certification from the Institute for Integrative Nutrition and enjoys helping clients set specific goals, transition into healthy habits and stay on track so they can feel their best. She is also the author of Kids Eat Free, an allergy-friendly kids' cookbook, with recipes, tips & tricks that make healthy eating enjoyable and easy for everyone.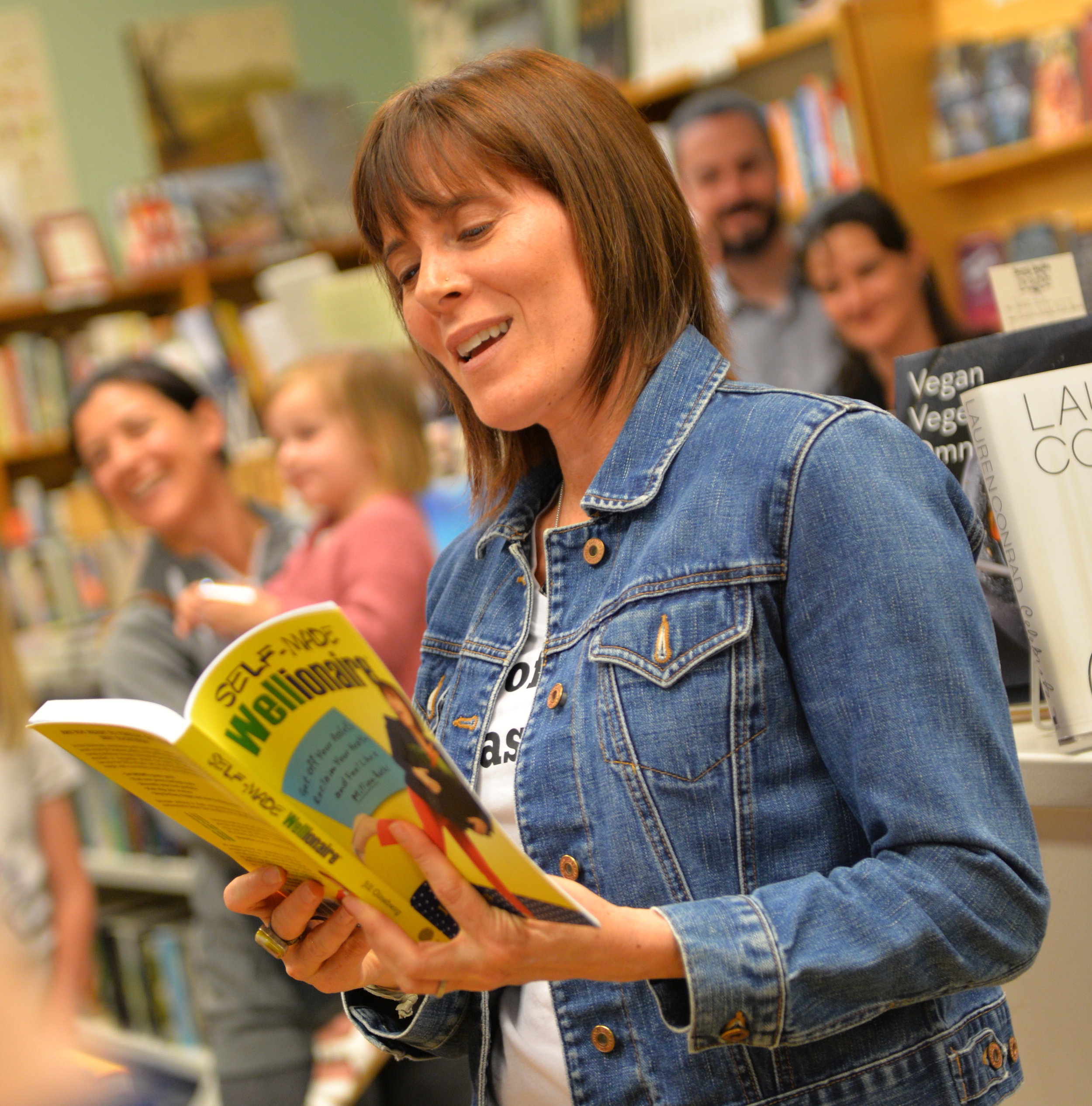 Jill Ginsberg is an author, health coach, speaker and mother of three wild, little humans. She combines her offbeat humor with her wellness and business expertise to teach busy people everywhere how to run their lives like a boss. Jill's first book, Self-Made Wellionaire: Get Off Your Ass(et), Reclaim Your Health and Feel Like a Million Bucks, proves that anyone can get healthy without driving themselves (and everyone else!) batshit crazy in the process.
COMMUNITY CONTRIBUTION: As a part of the event fee, participants are asked to bring a food item to donate to the Bellingham Food Bank. Caring for one another is a core value at REC Retreats, so each event benefits communities and organizations in unique ways.
REGISTRATION CLOSED FOR THIS EVENT
Prefer some privacy? Reserve one of the two private rooms ahead of time.
The deluxe Mt. Baker Room has a king bed, fireplace, balcony, 32" tv and a stunning view of the sunrise over the mountains. +$150
The cozy Writer's Room has a full-size antique brass bed and oak rocker. There is a built-in desk if you hope to do some journaling during your retreat. +$115